I first listed this variety for Steve Olter of MI in 1994. The one shown here came to the CONECA table at the Summer 2013 ANA Convention from Pat Mullen of MI. It's listed in the Variety Coin Register as VCR#1/DDO#1 (4). There is nice doubling on the eyelid, nose, lips and ear. Quadrupling can be seen on the designer's initials, HP. The blue arrow points to a clash mark and the white arrows to die chips diagnostic to this die stage.
It has been reported on CCF that this or a similar DDO may be mated with a DDR.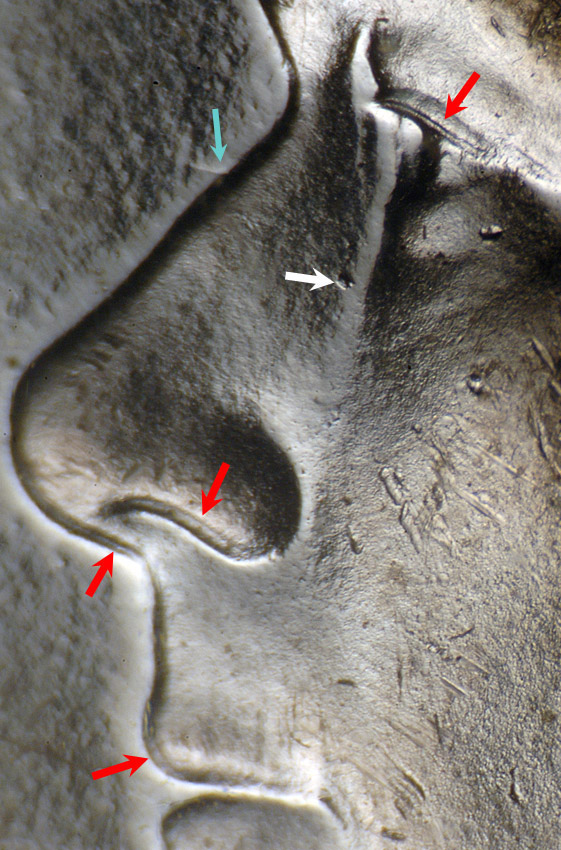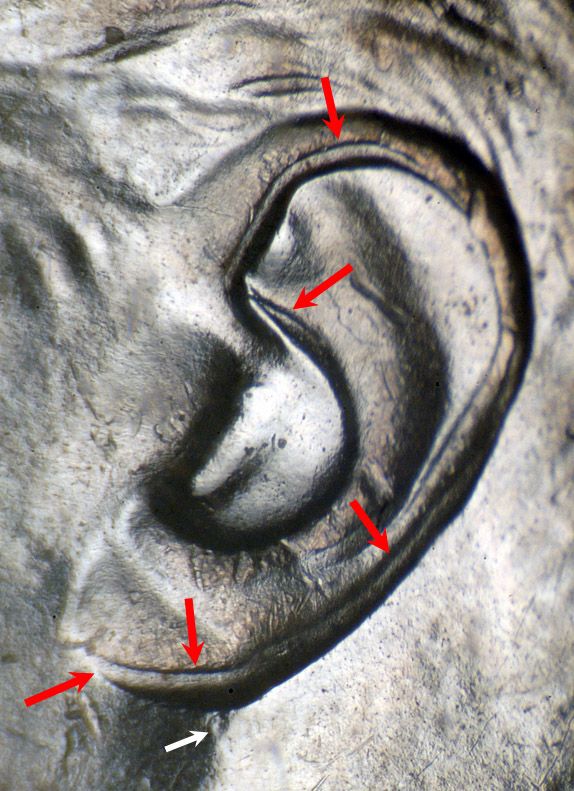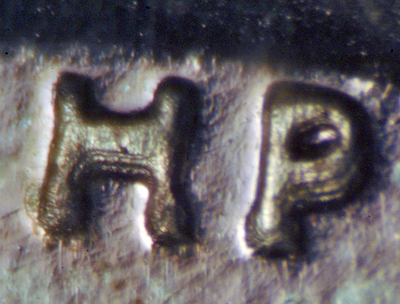 CONECA Notice: Any individual is encouraged to submit articles, opinions, or any other material beneficial to the numismatic community. Contributions should not be libelous or slanderous; ethics and good taste shall be adhered to. Opinions expressed in this publication do not necessarily represent the official CONECA policy or those of its officers. The act of submitting material shall constitute an expressed warranty by the contributor that the material is original; if not, source and permission must be provided.