An errorist I am not, however, I am learning.
While looking around the CFCC coin show before it opened, I found this 1971-D Lincoln cent on Gerald L. Warren's stand, who by the way, has submitted his application to join CONECA.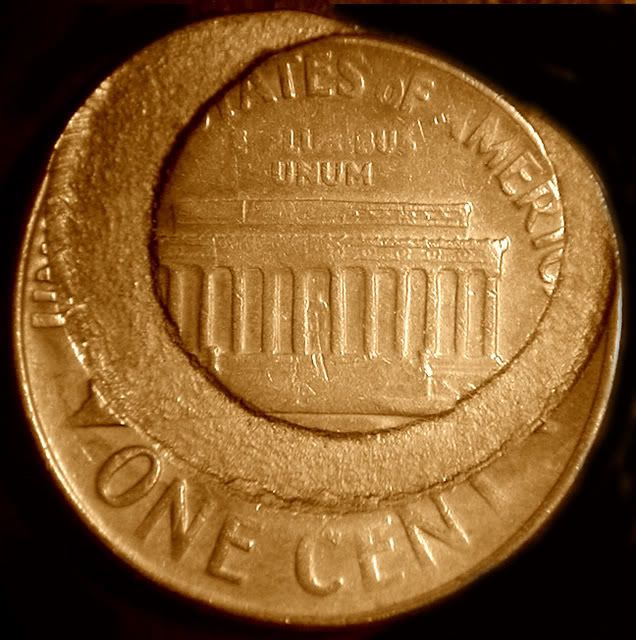 I had guessed that a washer had entered the striking chamber, followed by a planchet, which was then struck by the hammer (obverse) die which left this cent in this condition.
Fortunately, Mark Lighterman happened by a bit later and confirmed my suspicions. He is also going to look into whether he has the struck washer involved with this error. Who knows, stranger things have happened.
BJ Neff