I got to looking at some of the coins that I had put up awhile back and this one drew my attention.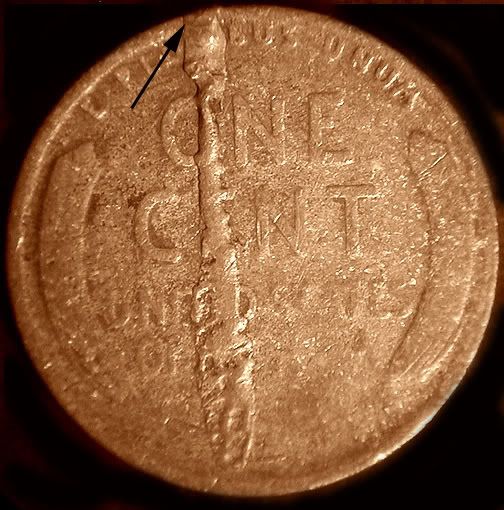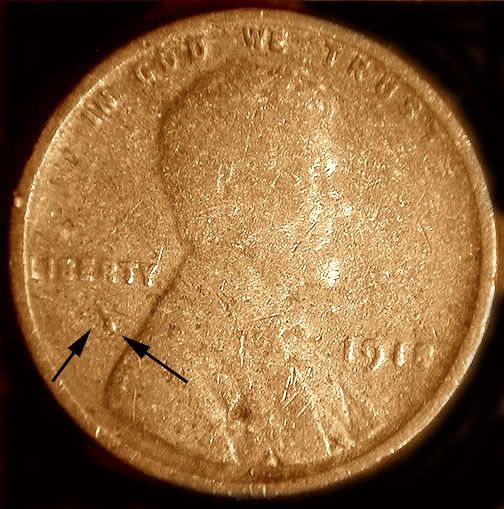 At first it appears to be some type of die deformity, however, careful observation shows that the upper portion of this "anomaly" extends past the edge (area shown by arrow), something that could not happen when the coin was struck. Interestingly enough, the coloration of the blob of metal is the same as the copper of the coin and how it has been attached remains a mystery.
If you look on the obverse, you can also see another small blob of metal, indicated by the arrows. The coin was submerged in acetone with no affects.
BJ Neff